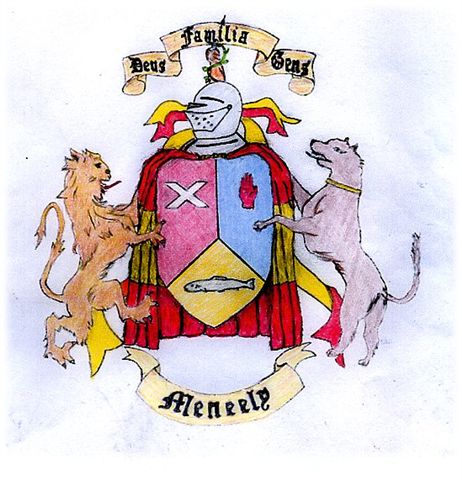 Registered with The Clans of Ireland
Skip Meneely, Clan Genealogist
Grant Nicol, Clan Historian
Larry Meneely, Clan Registrar USA & Canada
Sam Meneely, Clan Registrar UK & Ireland
Vence Meneely, Clan Coordinator
Clan Home Newsletters Notable Meneely's Events Ulster-Scots Questions Comments Updates Links Sitemap
MISSION:
As a registered Clan with "The Clans of Ireland Ltd." this site is available to all "Meneely Families". Our goal is to provide a central point of contact for those researchers seeking or willing to provide information on the Meneely's. All Meneely family's are welcome to share their history on this website. We believe there is a common tie to all or most of the Meneely's world wide. Any help proving that from our "Cousins" here or in Ireland would be most helpful.
Site Updates:
the web server that hosts the Clan site has had some major changes.
E-Mail:
Linux web Hosting Meneely.net Link Exchange Web Hosting, Other Services offered by Meneely.net The listing of sites on our server, affiliates links. Company located in Chicago IL.
Copyright © 2006 Meneely.net. All rights reserved. Revised: 11/19/10.
Website hosted by Meneely.net Server Maintenance is costly and time consuming. Donations are greatly appreciated.